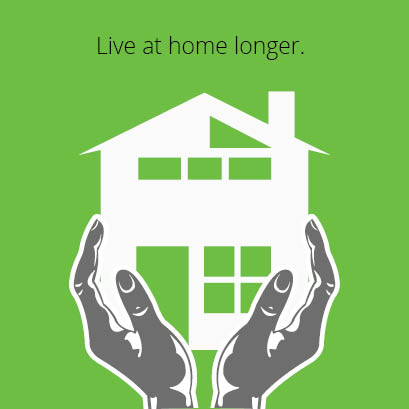 Everyone wants to grow old at home, but many people need help doing that safely and independently. Regardless of your age, life is always better at home. There's something about sleeping in your own bed and the familiar feeling of your own personal space that cannot be replaced. So why leave the comfort early if you don't have to?
Maybe your family worries about your well-being. What if something happens and they can't get there in time? Or they miss your call? Since they care about you the most this is normal – but, there is a solution, and it does not have to be a retirement home. Epic Alert is breaking ground with multi-feature Medical Alert devices that make independent living tangible.
Medical Alert Systems
Technological advancements are making living at home longer an actual possibility. Medical Alert Systems provide on-the-spot communication with the central monitoring station at the press of a button. A base unit with two-way voice capability connects with multiple external devices (pendants, sensors and wall mounts) to protect you within the confines of the home. Now, 24/7 assistance is at your-fingertips for the fraction of the cost of a retirement home.
Fall Sensor
Minor slips and falls can turn into a larger issue if help is not instantly available. An accurate fall sensor with immediate fall detection gives the user confidence to live an active life knowing assistance is guaranteed.
Two-way Voice Communication Pendant
You might live on your own, but with a Medical Alert System help is closer than ever. Two-way voice opens up communication between you and the central monitoring station. With Epic Alert's base unit, Apex v, you have access to Echo, an advanced two-way voice pendant. While regular systems require you to be near the base unit to hear the speakers, Echo features a built-in speaker and microphone. In turn, users can speak clearly with the central monitoring station from any location. Perfect for those hard of hearing, immobile, or slow-moving the pairing of Epic Alert's Apex V and Echo gives superior mobility.
Temperature Sensor
Epic Alert's base units (Apex V and Apex) also feature a temperature sensor that provides high and low temperature alerts. If the temperature drops or spikes past set points, a report can be sent to alert the monitoring station of potentially hazardous temperature conditions at the user's residence. If the base unit registers an abnormal temperature it will play a voice prompt to warn the user and notify the monitoring station.
Inactivity Monitor
An inactivity monitor sends an alert to the monitoring station if it detects irregular activity. For example, if a PERS button is not pressed within a scheduled period of time the monitoring station will contact the home. There are also advanced devices available that use accurate sensors to track movement.
Voice prompts
To communicate problems and statuses Apex and Apex V feature 17 pre-recorded voice notifications. The messages help the user navigate the system. This reduces confusion and gives user reassurance that they will be able to contact help even if the situation at hand is causing panic.
Is a Medical Alert System Right for You?
A Medical Alert System will reduce stress and provide peace of mind for everyone in the picture. Users can live independently with confidence instead of fear. Caregivers can balance schedules and directly meet the needs of their clients. Family worries are relieved knowing that their loved one can contact them anytime, and that if they cannot be reached immediately the monitoring station will take care of the situation. If you would benefit from a Medical Alert System, have a conversation with those closest to you to get their opinion and figure out what would work best for everyone.