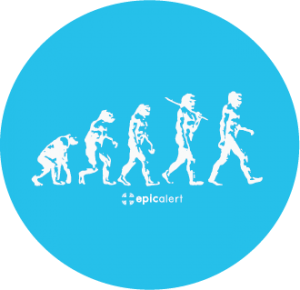 The home alert system was invented in the early 1970s by Wilhelm Hormann in Germany. The main function of the system – to provide on-the-spot assistance for the sick, the elderly, those who live alone, and disabled persons – is the same today. That's the problem, just because the idea is 40 years-old does not mean the technology should be.
Technology has advanced at incredible speeds over the last ten years and until now certain elements of safety and security were left behind. Old fashioned, bulky PERS – otherwise known as medical alert systems – are being replaced by highly functional, modern systems. Clearly designed base units and portable pendants take safety to a new level bringing communication to your fingertips all of the time. Due to the development of an array of external accessories the benefits of device supervision (hands-free communication, accurate fall detection, inactivity monitoring and more) are endless for couples, families and individuals.
Response time is the most important factor in reducing the complications of an emergency situation. The problem with older PERS models is accessibility; a person may not have the time or the ability to walk to a stationary PERS if a sudden incident occurs. For this reason, some pendants are now designed with a two-way voice communication feature, which enables the user to interact with the base unit from a further distance. A single press of a button opens up a conversation between a friend, parent, health-professional, or emergency contact. Quick communication has never been so easy.
Although we do our best to expect the unexpected the location and timing of an incident are completely unpredictable. In the past, PERS functions were limited to one or two external devices. Recently, base units that support multiple accessories have entered the market. Waterproof wrist pendants, motion detectors, fixed help buttons, door contacts, fall sensors, carbon monoxide detectors, and wall communicators are only some of the options available. Place these devices near common areas of incident like the stairs, bathroom, pool-house, and kitchen. Advanced PERS can be worn or carried wherever the user goes. In any situation where assistance is needed PERS is the solution.
The recent improvements of Personal Emergency Response Systems are astounding. If an incident occurs and one does not know how to proceed, the press of a button will get professional help immediately. If someone at home alone experiences cardiac arrest and drops to the ground accurate fall sensors will alert the monitoring station. Lastly, if a person needs to be contacted but one cannot find or remember the phone number, PERS can be programmed to cycle through different emergency numbers until assistance is reached. Bottom line, you can't prepare for an accident, but thanks to the latest advancements in PERS repercussions can be minimized.